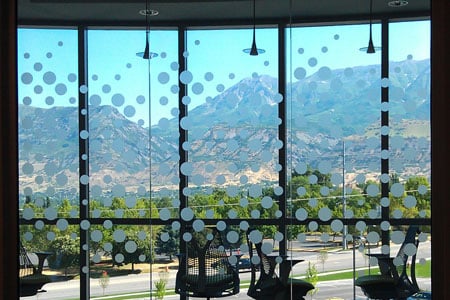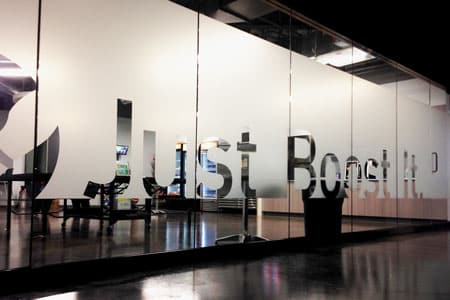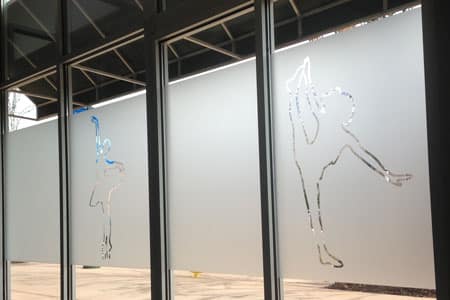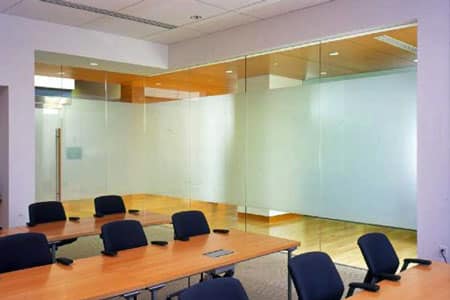 Decorative window film allows you unlimited possibilities to customize your work space or business. Here are 5 reasons it is the best options for your Utah Business:
1. Apply it to existing glass
Window film can be applied to most existing glass surfaces. With a little cleaning you can have a brand new expensive feel for a fraction for the cost.
2. Unlimited Options
Your imagination is the limit as to the patterns, graphics and feel you can create with decorative window film. With our custom plotter we can create almost anything you can imagine.
3. Economical
The cost of decorative window film is a fraction of the cost of custom etched glass or sandblasted work. You can transform your business to look upscale on a tight budget.
4. Easy to clean
Window film is smooth and easy to clean. Etched or sandblasted glass can gather dust, dirt and grease over time creating a yellow look. Decorative window film will stay clean and crisp.
5. Easy to Replace and Upgrade
You can upgrade your design at any time with easy removal and new installation. This is a great option for leased office space where you can customize your space without breaking the bank or lease agreement.
If you would like more information on the ways that decorative window film can improve commercial spaces, click HERE. If you have any questions, or would like to arrange a free, no obligation consultation at your commercial space, contact us by calling 801-810-8468. We service all of Utah and would be glad to explain these innovative and functional window films available and help you get exactly the right film to fit your needs.